Dame Bronwen Holdsworth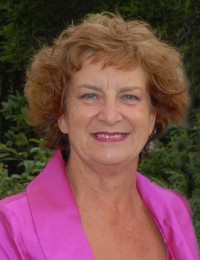 Dame Bronwen Holdsworth is co-founder of Pultron Composites, Chairman and Finance Director of the Holdsworth Group, which includes industrial technology, farming, property, and investment companies. An experienced company director and board trustee, over the years Dame Bronwen has been on various government boards and advisory committees on business development, technological innovation, and international competitiveness.
She has also been involved with a range of activities, both locally and nationally, in the areas of the arts, education, and business – as well as the recent establishment of Matᾱi Medical Research Institute. Dame Bronwen was Business Woman of the Year in 1988; awarded the NZ Commemoration Medal 1990; Officer of the New Zealand Order of Merit (ONZM) 1997; Gisborne Millennium Medal 2000; and Dame Companion of the NZ Order of Merit (DNZM) in 2015.
Alex Boyd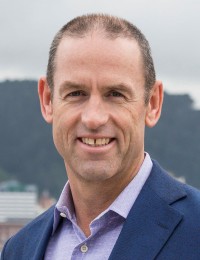 Alex Boyd is the CEO of the PSC Group. He joined PSC in 2007 to found and lead its North American business. In 2017, he successfully completed a management buyout of the Group from PSC's founders. PSC remains an independent, majority employee-owned, specialist engineering services firm. Alex is focused on developing PSC's people and the company's capabilities to make a difference in the electricity industry as it moves through this period of transformation and profound change.
Alex has over 28 years of experience in the electricity industry, where he has held leadership roles in transmission and distribution across New Zealand, Australia, and the United States. He received his MBA from the Tuck School of Business at Dartmouth College in New Hampshire (USA), and his Bachelor of Electrical Engineering from the University of Canterbury in Christchurch (NZ).
David Schofield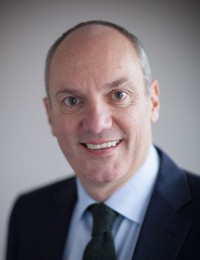 David Schofield has 25 years of experience in the specialty chemicals/advanced materials sector on a global level, focusing on strategy and business development.
He is co-founder and managing director of Future Materials Group, a leading growth strategy and M&A advisory firm specializing in the Advanced Materials and High-Value Manufacturing sectors. Before this, he held senior positions within Ciba-Geigy, Huntsman, and Gurit AG where he served on the executive committee with responsibility for Corporate Development. His non-executive career covers both chairman and director positions in Europe and Asia. He has advised extensively on strategy, marketing, business development, and acquisitions for multi-nationals and SMEs.
David has a MA in Metallurgy and Materials Science from the University of Cambridge.