Business Development Director
Pete Renshaw
BSc (Hons)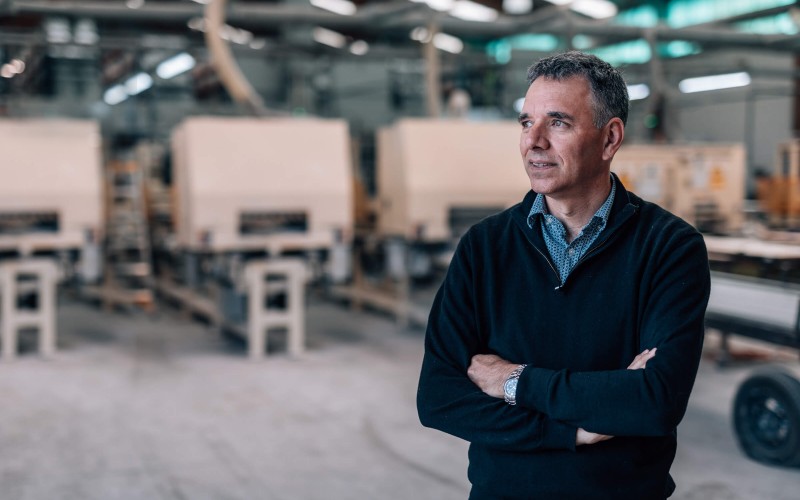 Pete has over 25 years' experience working with pultrusion technology and is considered one of the world's leading pultrusion experts. He used this knowledge to help build new schools for the Marshall Islands that will stand the test of time, and sometimes hostile tropical weather. This, he says, is one of his most rewarding projects.
His ability to deliver composite solutions is based on a combination of in-depth pultrusion knowledge and multi-industry experience. He has overseen multiple patents and many world-first innovations while at Pultron, and is respected as a global ambassador to the composites industry, representing Pultron and Mateenbar Ltd on various committees including ASTM, ACI, and ACMA where he serves as a technical adviser.
His other claims to fame include being a culinary wizard and carrying out noise analysis of a Concord engine running at full afterburn – double its normal operating level.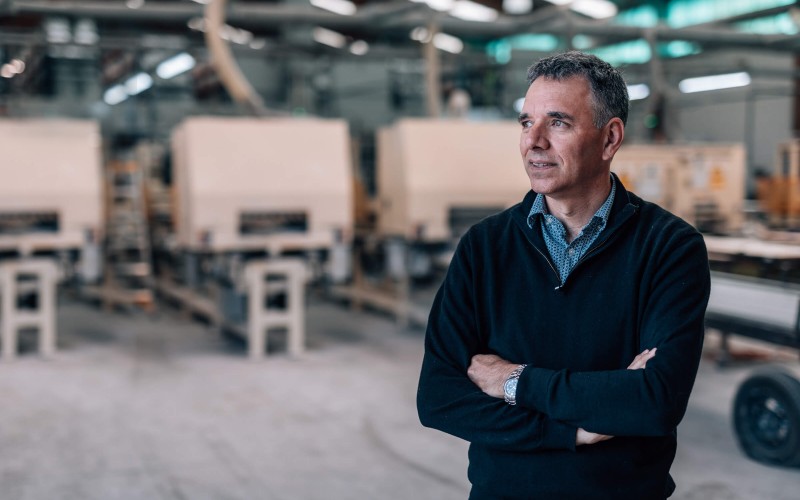 Co-founder, Technical Fellow
Dr Peter Holdsworth
BE, Doctor of Engineering, FEngNZ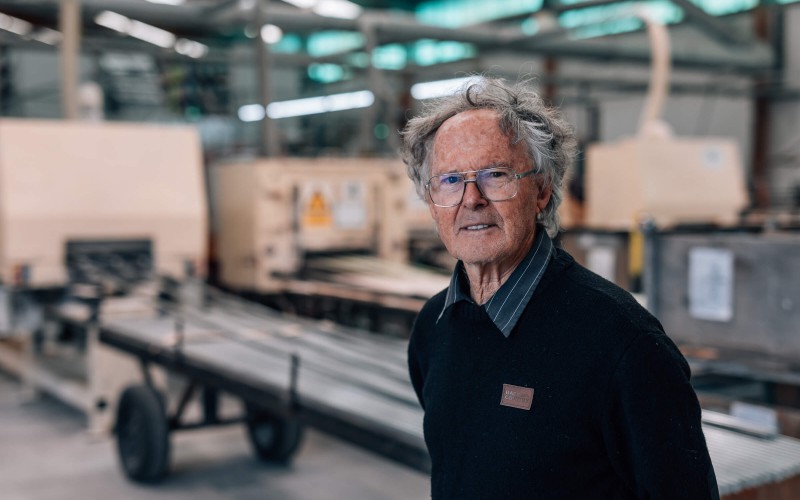 Dr. Peter Holdsworth is well-known as an engineer, entrepreneur and inventor. He can also ride a bike backwards if you ask him to. But this quirky athleticism pales into insignificance when compared to his many other achievements, most notably of which was founding Pultron Composites Ltd.
As Technical Director, Peter has been a driving force at Pultron – working with research, design and engineering teams, often being consulted on a range of technologies and potential innovations. In 1996, he was awarded a Fellowship of the Institution of Professional Engineers of New Zealand for his technical innovation and achievements. Then in 2017, for his outstanding contribution to engineering in New Zealand and internationally, Peter was awarded an honorary doctorate in engineering by his alma mater Canterbury University.
When he's not climbing the hills around his beloved farm, Peter's ability to develop new designs and future thinking solutions is invaluable.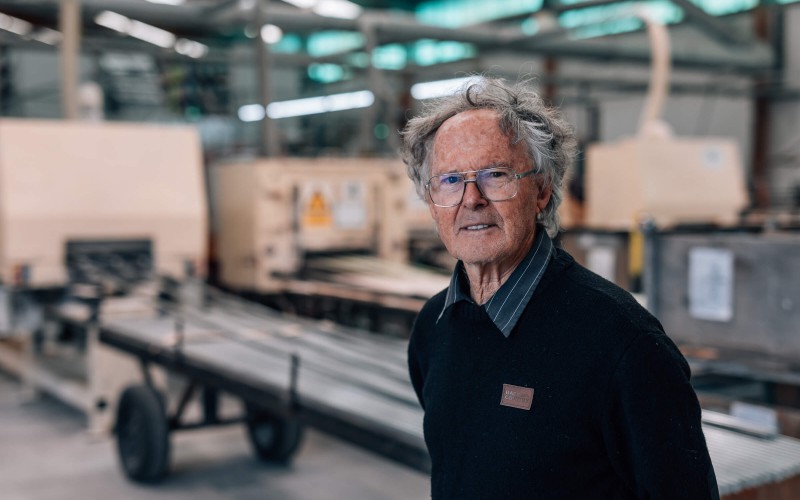 Chief Scientist
Moyeen Ahmad
BSc Engineering, MSc, PhD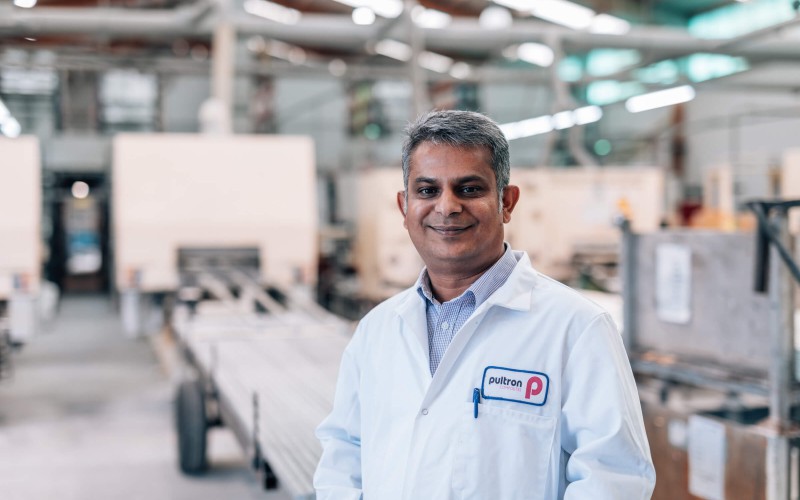 When he's not looking after his family and dreaming of travel, Moyeen brings a vast range of experience in both research, development and polymer optimization. He has published several research papers, including three chapters on polymer materials in peer reviewed journals. He serves as a reviewer of more than 20 journals on polymer materials published by Elsevier, SAGE and Willey.
Moyeen received a BSc in Chemical Engineering and Polymer Science from Shahjalal University of Science and Technology, Bangladesh; an MSc in Applied Polymer Science from University of Halle-Wittenberg, Germany; and a PhD in Materials and Process Engineering from the University of Waikato, New Zealand.
Moyeen's commitment to developing pultrusion technology is key in delivering leading composite research and furthering product value and performance for our customers.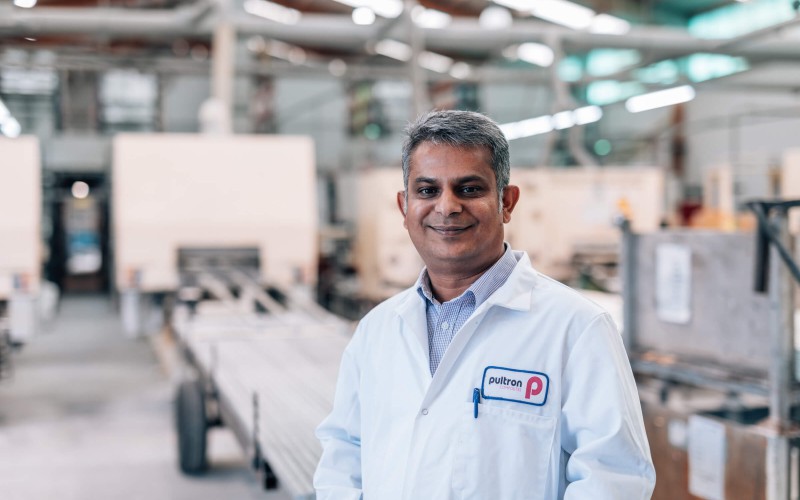 CEO
Jasper Holdsworth
BE (Hons), MEM, M.App.Fin, AMP (182)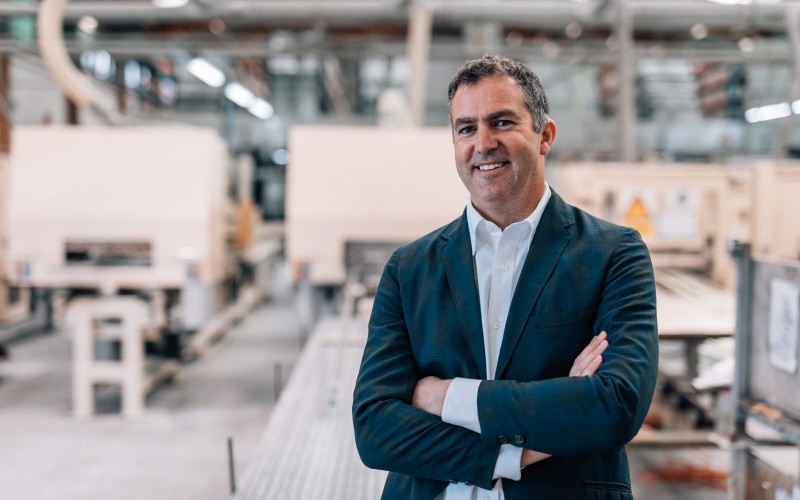 Since taking the helm in 2004, Jasper has driven the performance and innovation expertise at Pultron to new heights. He has overseen the commercialization of glass fiber reinforced polymer (GFRP) products across marine, mining, civil, electrical, and recreational industries and actively encourages further research into composite technology. One of his great achievements is founding Mateenbar Limited, based on a long development journey at Pultron. It has gained a reputation as a world leader in non-metallic composite rebar technology.
With such an enviable record for success at Pultron, it's a wonder Jasper has time for surfing at Gisborne's famed Wainui Beach. So, when the waves are pumping that's often where you'll find him – but what better way to get the creative juices flowing and ready for the next challenge.