Composite Form Ties: the Cost-Effective Solution for Formwork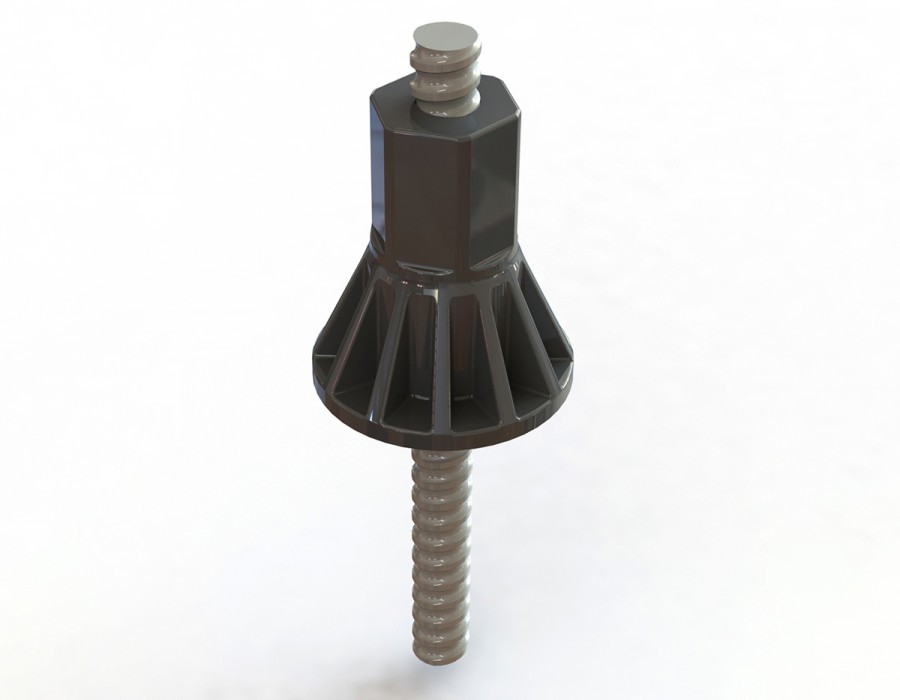 We have developed a variety of threaded composite rods such as rock bolts for tunnels and floating dock tie-rods for marinas. We used similar technology to develop the Pultron form tie system – a glass fiber-reinforced polymer (GFRP) composite rod accompanied by a glass-filled nylon fastening nut.
In this article, we take a look at the benefits and cost savings that can be achieved when using GFRP form ties (also known as fiberglass form ties) in a formwork project.
What are form ties?
Form ties are used for both precast and cast-in-place concrete forms. Form ties connect opposing wall forms and keep the uncured concrete's lateral pressure from collapsing the forms.
Most ties within the concrete are designed to be broken off or unscrewed. The remaining holes are then filled with mortar or ready-made plugs. This slows the process considerably, leading to lost production time and increased costs.
Pultron's ties are designed to stay in the concrete and are sawn off when the concrete is set, leaving a concrete-colored 'plug' that blends well with the concrete. No filling of holes with mortar is required.
Composite form ties compared to steel form ties
Machine-threaded form ties from Pultron are made from GFRP composites. The tie and nut are made to be easier to use and provide the following advantages:
Corrosion-resistance.
4x lighter than steel.
Excellent thermal insulation.
Thermal expansion coefficient which is almost identical to concrete.
They are suitable for use with ALL concrete grades.
Steel form ties are heavy so require more labor and lifting equipment. More construction time is needed to finish a project including time grouting holes left in the concrete where the tie is removed or broken off.
Why are fiberglass form ties cost-effective?
The cost of labor and materials has the most effect on the bottom line. Traditional concrete formwork using steel form ties requires a lot of labor and machinery to complete a project.
Costs in the following categories are significantly decreased by employing the GFRP composite form tie system: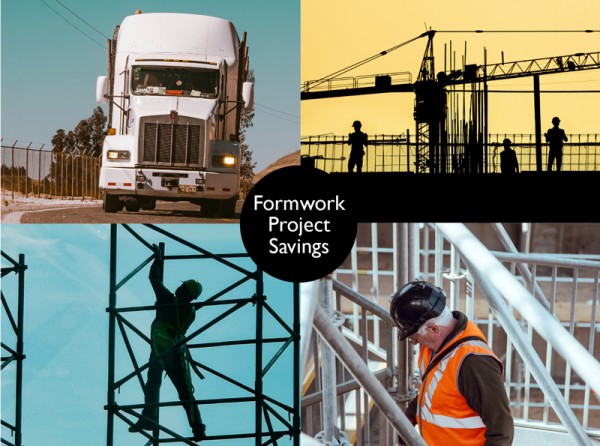 Labour Savings
No Extra labor for preparation and finishing work.
No removing taper ties.
No preparing the patch (clean holes, mix and prep grout)
No additional time is spent on the worksite.
No loss of time through the removal of formwork delays.
Fast installation and easy to cut = LESS TIME AND LABOUR. Standard construction equipment can be used for cutting. Ideal when working on projects where there are slanting walls.
Less time delay risk due to unfavorable weather limiting opportunities to complete grouting work.
One less workflow stream for the supervisor/inspector to assess for compliance.
Pultron™ Form Ties are strong, with a guaranteed nut strength of 75kn.
Laborers can move faster to the next job.
Transport Savings
1/4 the weight of steel for equal volume, composite form ties are more economical to transport.
Quicker to unload when it arrives on-site.
Materials and Hireage Savings
Equipment Hire Savings. Less time using elevated access platforms, scaffolding, and other lifting equipment.
The fiberglass tie-rod is concrete-colored and corrosion-resistant. Once cut, there is no additional grouting, preparation, or mixing equipment required.
The Fastening nut is reusable.
Where are form ties used?
They are used in types of applications including:
Dams
Water Tanks
Wastewater Treatment plants
Single-sided formwork
Columns
Architectural Work.
Lightweight, corrosion-resistant and energy-efficient – Pultron Form Ties offer all the advantages of fiberglass composites and an opportunity for contractors to reap the benefits of working with a safe and effective product.
For form tie technical data, download our Composite Infrastructure Solutions brochure here.
Have questions about composites and pultrusion? Talk to one of our experts.