Understanding the Role of GFRP Composites in Precast Concrete Structures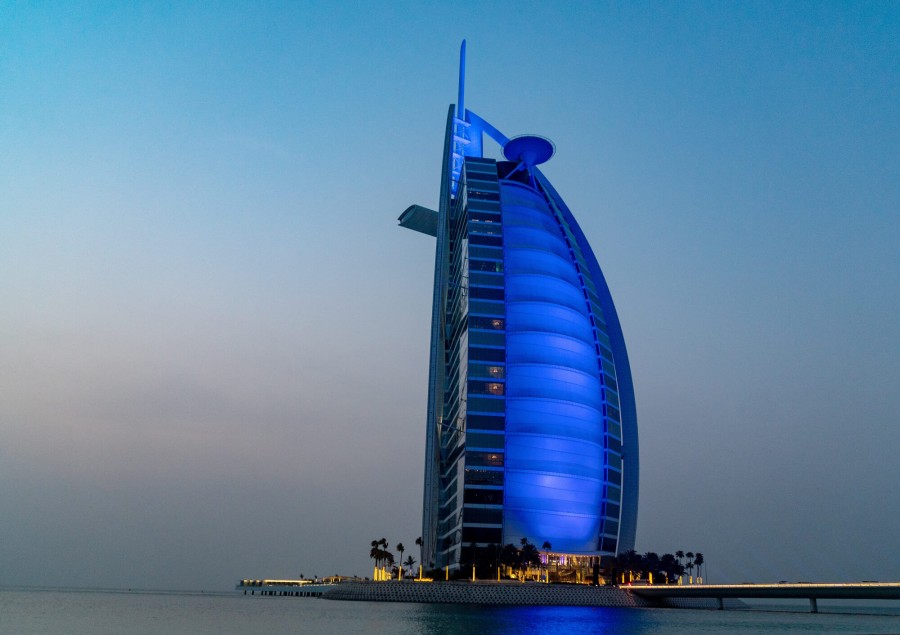 Precast concrete structures, such as precast marina pontoons, tetrapods, and seawall panels are being reinforced with glass fiber-reinforced polymer (GFRP) composites, due to their strength, durability, and corrosion resistance.
This article examines the use of GFRP composites in precast concrete structures and their advantages.
The manager of the pre-cast operation calculated that the lightweight nature of the reinforcement saved him 75% on labor in the rebar placement operation, significantly increasing production efficiency.
Advantages of GFRP Composites in Precast Concrete Structures
GFRP composites offer a number of benefits when used in precast concrete. They are corrosion-resistant, lightweight, and require no maintenance. Here are some of the other advantages:
Corrosion-resistance and high chemical resistance. It will not cause concrete spalling and because it doesn't rust, there will be no nasty rust marks on the concrete
100-year design life. The use of GFRP rebar can increase the asset life by as much as four times and reduce the need for expensive maintenance.
GFRP is a quarter the weight of steel for equal volume. It's faster to install, lighter for laborers to lift, and greatly reduces the cost of transport.
High tensile strength. GFRP has twice the tensile strength of steel. However, GFRP does have a lower tensile modulus, which often dictates the quantity of rebar required. The design codes and standards can assist engineers working with the different mechanical properties of GFRP.
Easy to cut and install. It can be easily cut on-site with standard cutting tools.
GFRP rebar requires less concrete coverage
One of the major benefits of using GFRP in precast concrete is that it will save concrete. In order to sufficiently bury the steel rebar and postpone the inevitable corrosion, the concrete coating is frequently thickened. With GFRP rebar, extra concrete is not required as it won't corrode or cause concrete to spall. The precast structure will be lighter but will still handle heavy loads if required. Concrete coverage can be as low as half of what is required for steel rebar.
As discussed in an earlier article, Composite Rebar Delivers Sustainable Infrastructure, steel often fails and causes concrete spalling in aggressive environments. GFRP composite durability results in a longer-lasting, concrete structure that delivers sustainable outcomes for the environment, economy, and society.
Precast Concrete Tunnel Segments
Research from the University of Rome into Precast tunnel segments with GFRP reinforcement, showed the adoption of precast segments reinforced with GFRP rebars is suitable when durability problems could jeopardize the tunnel integrity (e.g. aggressive environments as in wastewater tunnels or the presence of aggressive soils). The decision to use GFRP reinforcement rather than steel rebar might be especially advantageous where durability or corrosion issues are anticipated.
Mechanical Performance and Behavior of GFRP Composites in Concrete
When using GFRP composites in any concrete structure, it is important to understand the mechanical performance and behavior of these materials. GFRP reinforcement has different mechanical properties to steel, so a different design philosophy is required. This is well covered in design codes such as the ACI-440.11-22, leading the design engineer through the process.
Precast Applications and Case Studies using GFRP Concrete Reinforcement
The use of GFRP composites in precast concrete structures has been demonstrated through numerous successful case studies. Here is a sample of some of the precast applications where GFRP products are used:
Burj Al Arab Seawall, UAE: Engineers used Mateenbar™ bends in the SHED concrete armor units to ensure long-term protection for the icon Burj Al Arab in Dubai (main picture). In addition to avoiding the problem of concrete spalling, the avoidance of steel rebar ensures there are no unsightly stains from rust leeching through to the concrete surface.
Dibba Harbour Canal Seawall, UAE: the canal wall panels were made at an on-site precast yard. The manager of the pre-cast operation calculated that the lightweight nature of the reinforcement saved him 75% on labor in the rebar placement operation, significantly increasing production efficiency.
Bellingham Marine (projects worldwide): the world-leading marina specialist often use non-metallic components to increase the lifespan of marinas and reduce maintenance for the marina owner. Mateenbar™ is used in their precast concrete pontoons. Recent projects using composite rebar and tie rods for their floating docks include Dana Point in the USA and Queenscliff Harbour Marina in Victoria, Australia.
GFRP Composites in Precast Concrete Assist Sustainability
Over the last 30 years, there has been a significant amount of research into composite rebar and other composite infrastructure products which has resulted in design guides and codes for engineers.
The shift in mindset from GFRP rebar being the 'alternative material' solution to the optimal reinforcement solution is the result of decades of research, historic case studies, and education. It is now specified by an increasing number of engineers who are confident in the role composite products play in delivering cost-effective, sustainable concrete structures.
---
About the author: Pete Renshaw is the Business Development Director at Pultron and serves as the Chief Technical Officer for Mateenbar Limited. He has over 25 years of experience working with pultruded composite product development.